Vassilis Amiridis
Director of research
Vassilis Amiridis (VA) was born in Göteborg, Sweden, in 1971. He received his B.Sc. in Physics, M.Sc. in Environmental Sciences and Ph.D. in Atmospheric Physics at the Aristotle University of Thessaloniki, Greece in 1998, 2000 and 2006, respectively. Since 2006, VA is a Researcher of the Institute for Astronomy, Astrophysics, Space Applications and Remote Sensing (IAASARS) of the National Observatory of Athens (NOA) in Greece
Read more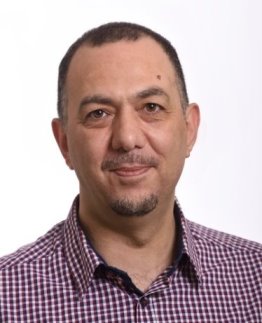 Stavros Solomos
Post-Doc Researcher
Stavros Solomos was born in Athens, Greece in 1976. He received his B.Sc. in Physics, M.Sc. in Environmental Physics / Meteorology and PhD in Meteorology / Atmospheric Modeling from the University of Athens, Greece in 2001, 2003 and 2011 respectively. Since 2013, he is a postdoctoral researcher at the Institute for Astronomy, Astrophysics, Space Applications and Remote Sensing (IAASARS) of the National Observatory of Athens.
Read more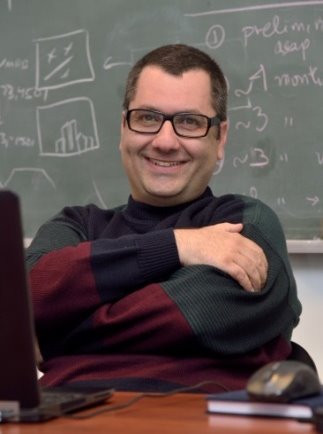 Stelios Kazadzis
Post-Doc Researcher
Stelios Kazadzis (SK) has 20 years of experience in basic and applied research in Atmospheric Physics. He studied Physics, MSc on atmospheric and environmental Physics and a PhD on solar radiation measurements and applications. He currently has the position of the Senior researcher at the PMODWRC leading the world optical depth research and calibration center.
Read more
Ioannis Binietoglou
Post-Doc Researcher
Ioannis Binietoglou graduated fom the Applied Physics at the Applied Sciences Department of the NTUA in 2006. In 2008 he graduated from the master of arts program History and Philosophy of Science and Technology in the Philosophy and History of Science Department of the University of Athens. From 2011 to 2014 he worked on aerosol remote sensing using lidar in the CNR-IMAA at Potenza, Italy. He obtained his PhD in atmospheric remote sensing from the University of Basilicata, Potenza, Italy in 2014.
Read more